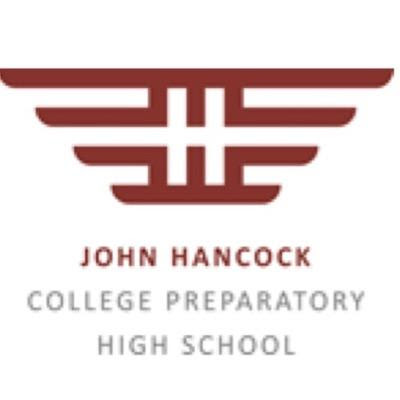 November 8, 2019
Hello Hancock community,
It is with a heavy heart that I tell you, my Hancock family, that effective today, Friday, 11/8, I will be stepping down as Hancock's principal. I want to thank you for your patience and understanding throughout the transition process, and please know that my decision to leave Hancock was an incredibly difficult one to make. The privilege of serving as your principal and partner these last few years has been the most formative and important experience of my professional life, and I will always cherish the relationships that were built and the support you provided as I worked to develop my capacity as a school leader. Together, we have transformed Hancock into an elite Level 1+ school that will soon have a facility that fully embodies and supports your unmatched efforts to facilitate and nurture our students' learning and personal development.
Change, however, is a complex and constant force, and I've made a personal commitment to notice and catch the currents that represent opportunities to grow and take on new challenges. As such, I will be starting next week as interim principal of Ogden International School, and will be bringing along with me the incredible lessons that I've learned from the important work we've done together at Hancock; this includes our courageous endeavor to explore questions of race and equity in our community, which resides at the core of who we are and what we can accomplish as a school. The need to spread this work throughout our district is tangible, and I plan to continue these efforts in my new role as part of a growing network of school communities invested in actively dismantling the inequities faced by so many of our students.
Hancock will continue to serve as a leader in this space after my departure, as Ms. Puentes and Ms. Garfield are, at a minimum, my equals in promoting and supporting this work. Particularly, with regards to Ms. Puentes, you have a school leader who has spent much of her life in this community and the majority of her career contributing to Hancock's steady and significant gains in performance and achievement as a teacher, dean, administrator and parent. I have no doubt that Ms. Puentes and Ms. Garfield are ready and capable of leading this school community and will continue to refine our current practices while seeking and developing innovative solutions to the next round of challenges. While the techniques and strategies that Ms. Puentes, Ms. Garfield, and I employ may vary at times, the values that drive our work and our approach to leadership do not, as we make every effort to ensure that our decisions and actions serve the vision and mission of our collective community. This will not change after I'm gone and will serve as the foundation for Hancock's continued growth and improvement for the foreseeable future.
It will be difficult for me to not be a direct part of those efforts, and I will miss all of you greatly, but I know that our paths will continue to cross and that our shared experiences represent a bond and connection that will not break. That's why I will be at the center of your growing network of allies and partners, supporting and celebrating your work and success at every turn.
Sincerely,
Devon Herrick, Principal